New Pool Installations
We understand that purchasing your ideal pool is an exciting and daunting decision. Perhaps you have dreamed of owning a pool for years.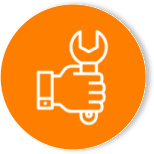 Pool Maintenance
There is nothing worse than finally owning the pool of your dreams, only to have it sit unused during a beautiful summer day.
Pool Renovations
Levco Pools completes 100's of pool renovations every year. Click here to see what our customers have to say about the renovation work we do.
What sets Levco Pools Inc.
apart from our competitors?
We have a steadfast reputation of providing our customers with the highest quality of workmanship. Headquartered in Hillsborough, New Jersey, our strong community presence and hard work have been recognized by many organizations. See below for some examples:
Angie's List Customer Service Excellence Award, 2011, 2012, 2013, 2014, 2015, 2016, 2017, 2018 & 2019
A+ rating from New Jersey Better Business Bureau
Winner Hillsborough Award Program: Best Pool Company In Hillsborough, NJ 2013, 2014, 2015, 2016 & 2017
Houzz Magazine voted best pool company in NJ by online readership. 2015, 2016 & 2017
Winner of customer satisfaction award (5 Star Rating) 2012, 2013, 2014, 2015, 2016, 2017, 2018, 2019 & 2020
Voted One of the Best Pool Builders in NJ, by New Jersey Courier News readers.
Member of Association of Pools & Spa Professionals (APSA) & North East Spa & Pool Association (NESPA).
2019 Best of Hillsborough Awards: Swimming Pool Service & Repair
Since 1986, Levco Pools continues to be one of the most respected in-ground pool builders and service companies in central New Jersey





"Really happy with Levco Pools. We needed a new safety pool cover installed and called a few places to estimates. The price Levco gave was around the same as other places but I gave them my business because of their customer service…
"I've been using Levco for opening and closing my pool as well as occasional maintenance for the last few years and have consistently gotten stellar service. I have to think they are pretty good employers too, because its always the same guys who…
"We had a new pool installed by Levco this year. Overall we were very happy with our product and experience and would recommend Levco to anyone looking to get a pool. Their prices were fair and they didn't try to upcharge you for every little thing…
News & Articles
from Levco Pools
In long and hot summers owning a refreshing and relaxing pool is always appealing. However, with multiple pool companies promising to choose...
read more
How we build
Dreamy Pools
We service the following geography: Central NJ (Somerset, Middlesex, and parts of Morris, & Hunterdon Counties)
Contact Us today for your
complimentary consultation
Or email us at levco1@optonline.net